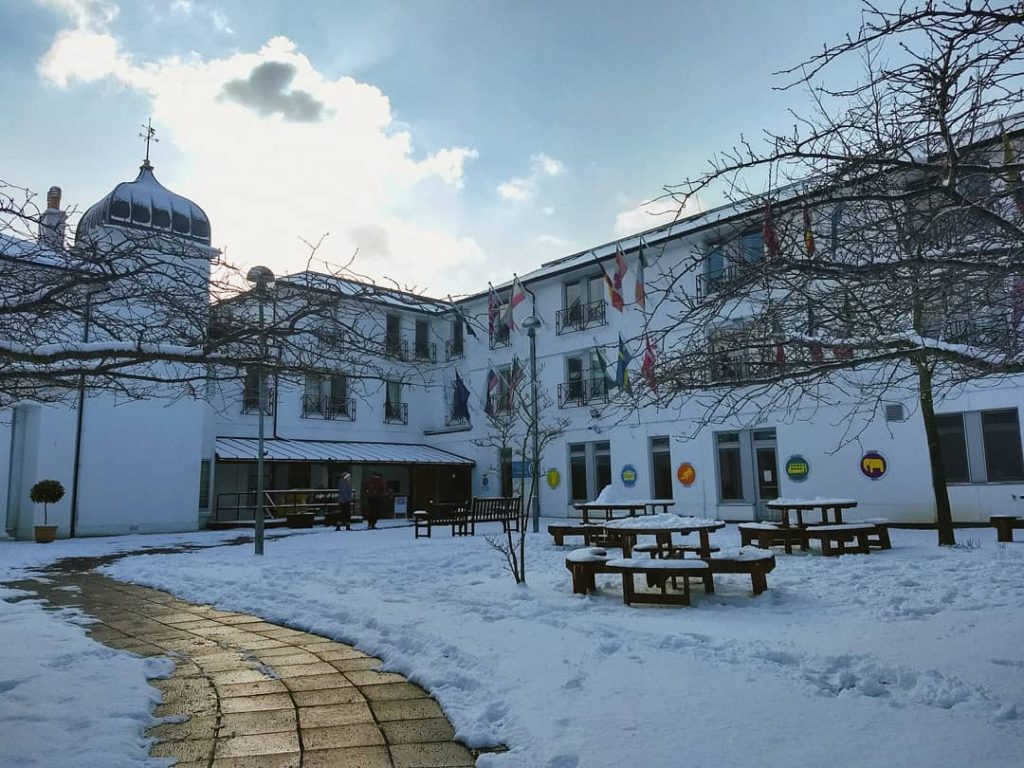 "At Pax lodge I learned how to work alongside people from different countries and walks of life and embrace our differences along with our similarities" -Helen (tidligere frivillige på Pax Lodge)
Program:
Programmet byder på emner omkring WAGGGS, kvinder, miljø, fred og international forståelse.
Pax Lodge er et godt sted at bo, når man besøger London. Herfra er der gode muligheder for at opleve Londons seværdigheder, og personalet er hjælpsomme med at arrangere ture i teateret.
Frivillig på Pax lodge:
På verdensspejdercenteret Pax Lodge i London er det muligt at blive frivillig i 3 til 6 måneder. Centeret tilbyder aktiviteter og overnatning til spejdere( og ikke-spejdere), samt indeholder mødefaciliteter og forskellige events.
Som frivillig er ens arbejdsopgaver blandt andet at planlægge og afholde aktiviteter, praktisk arbejde i forbindelse med gæster på centeret såsom madlavning og receptionsarbejde.
Pax Lodge, Olave Centre, 12c Lyndhurst Road, London, NW3 5PQ, England
Tlf. +44 171 43 5 2202  Fax +44 171 431 3825
Email office@paxlodge.org
http://www.paxlodge.org/en/home